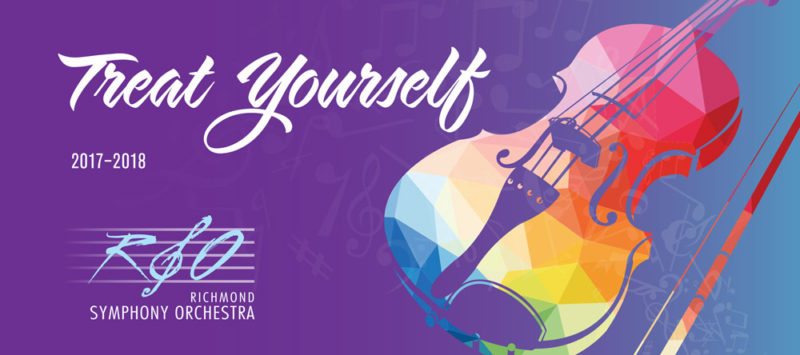 As distractions in our lives continue to pull us from our center, it becomes increasingly important to take moments to stop and unwind. Partaking in simple indulgences, such as a relaxing walk, reading a good book, savoring a delicious meal, or appreciating art can re-center our focus. Symphonic music may be one of the most effective ways to recharge as it is proven to relieve stress, spark creativity, and stimulate the brain.
The 2017-18 RSO season invites you to enjoy a mixture of classical and contemporary pieces at each concert. Along with four dynamic guest artists, you will experience 21 works and 6 composers never before featured on the RSO stage. We invite you to Treat Yourself to an evening with the Richmond Symphony Orchestra and the many other comforts that Richmond has to offer. Sit back, indulge, and recharge!
2017-18 Series Concerts
Season Ticket Holders save 30% over single ticket price!
Season tickets are on sale now. Single tickets can be purchased after August 31, 2017.