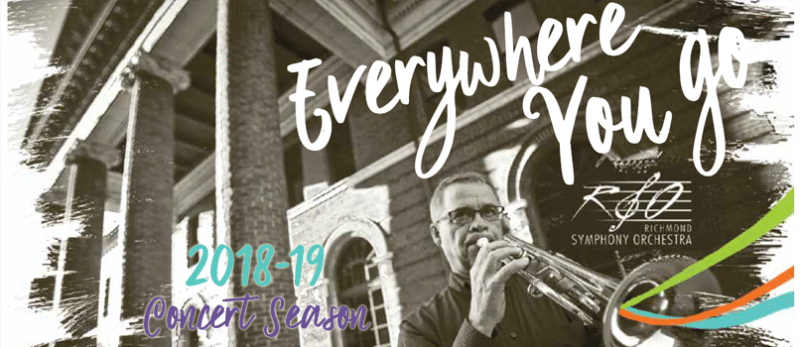 This new season will have many great works that you would consider part of the core repertoire for a symphony orchestra. Compositions by Haydn, Beethoven, Schumann, Dvorak, Strauss and Sibelius serve as the cornerstones. We have four outstanding soloists, a wide range of compositions, 21 works never before played by the RSO, and four new composers.
The new composers are an important part of this season. We will play a work at each classical concert composed by a female composer. There are many exceptional young composers writing today and we have found some exciting new talents to share with you. We have also commissioned a work by former RSO oboist Alyssa Morris, now professor of oboe and music theory at Kansas State University, that will be premiered by the orchestra in February.
The commissioned work is sponsored by Paul Kriese and Women's Fund.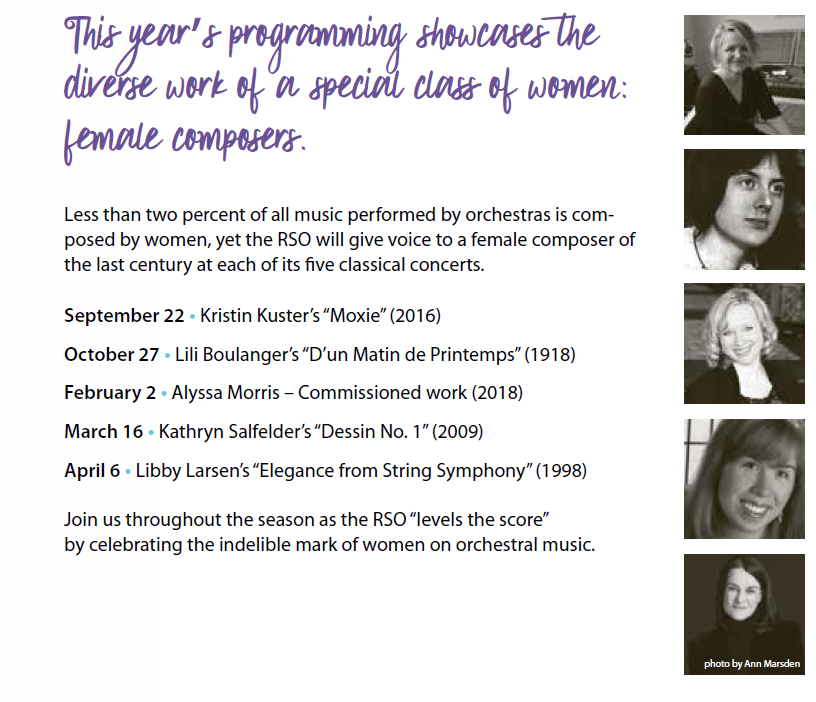 ---
2018-19 Series Concerts
Season Ticket Holders save 30% over single ticket price!
Season tickets are on sale now. Single tickets can be purchased after August 31, 2018.