Young Artist Competition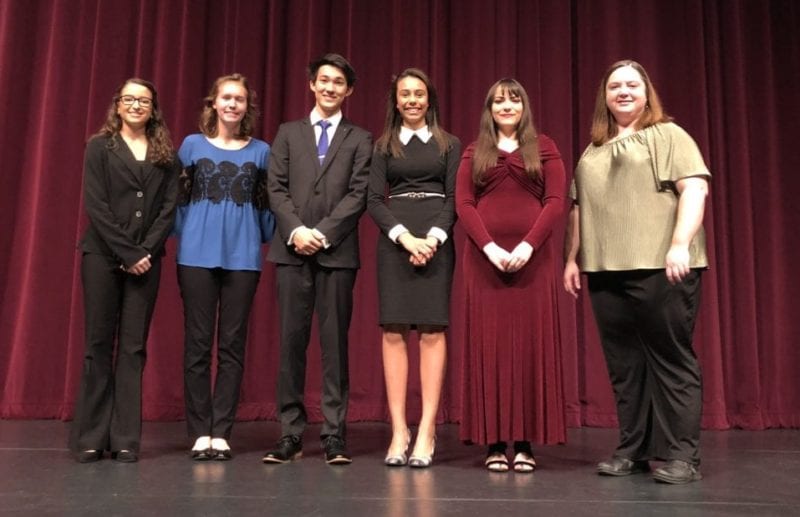 Congratulations to Emma Socey, winner of the Richmond Symphony Orchestra's 62nd YOUNG ARTIST COMPETITION! Second place went to Sage Hamm. All the participants were exceptional this year. Pictured (L-R): Ana-Elizabeth Cook, French horn; Catherine Gottsacker, flute; Sage Hamm, piano; Mirabella Troncoso, voice; Emma Socey, voice; and Jessica Raposo, RSO Board Member.
Join us December 2 at 3:00 pm to hear Emma perform with the RSO!!