Planning the Future of the RSO

The RSO is looking for its next leader!
During the 2022-2023 season, five exceptional candidates will audition for the position of Conductor & Music Director of the Richmond Symphony Orchestra. Each of the finalists will conduct one of the RSO's Masterworks concerts during the 2022-2023 season. After each concert, the audience will be invited to submit comments through online or written surveys. These comments, along with feedback from musicians and RSO leadership, will help determine the future leader of the orchestra. Each candidate possesses a high level of artistry, proven skill at programming innovatively, a passion for audience development and attraction, strong interpersonal and leadership skills, and experience with educational outreach and collaborative efforts.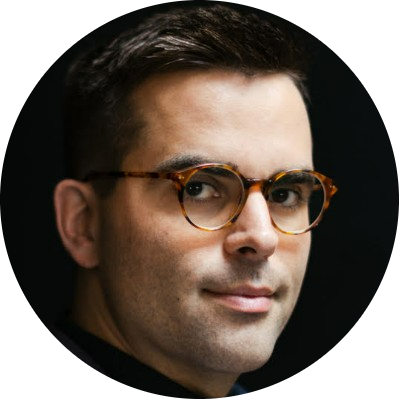 Luke Frazier
September 17, 2022
Luke Frazier believes the future of orchestral music is breaking down barriers between orchestras and audiences. He believes the role of a conductor is not only musical excellence but also creating diverse and engaging programming that brings communities together through the joy of music. 
Frazier is conductor of the American Pops Orchestra (APO) which he founded in 2015 with the purpose of presenting a broad array of popular and classical music in innovative ways to bring new audiences into the orchestral world. Most recently APO was featured in more than twelve national broadcasts on PBS.
In addition to Luke's work with APO and PBS, Luke is the Principal Pops Conductor for The National Philharmonic and maintains a busy schedule as a guest conductor and pianist. This season includes guest appearances in venues from Lincoln Center to The Smithsonian, Feinstein's/54 Below to The Kravis Center, and many more across the country conducting classical and popular music alike.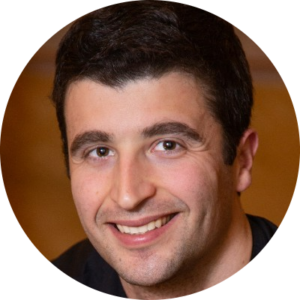 Jacob Joyce
October 15, 2022
Jacob Joyce brings a tireless passion for music-making and love for outreach to his work. Joyce strives to maintain and develop the orchestra's vital musical and social presence both on the stage and in the community. 
Joyce serves as Resident Conductor of the Indianapolis Symphony Orchestra which he led in a variety of concerts in the past three seasons. Quickly gaining recognition as a dynamic and innovative presence on the podium, Joyce has made several guest appearances nationally and internationally and was recently named Associate Conductor of the Pittsburgh Symphony. Joyce is also an accomplished violinist.
An advocate for bringing classical music to new audiences, Jacob is the host and creator of the podcast Attention to Detail: The Classical Music Listening Guide, which provides people of all backgrounds with basic techniques for listening to classical music.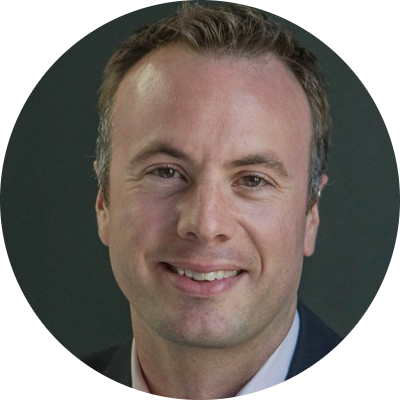 Wesley Schulz
November 19, 2022
Wesley Schulz is widely recognized for his superb programming and spirited yet heartfelt music-making with orchestras. At the core of his artistry is the desire to unite people through thought-provoking performances.
Schulz is Music Director and Conductor of the Auburn Symphony Orchestra (WA) and recently completed four successful seasons as Associate Conductor of the North Carolina Symphony where he conducted over 200 performances in a wide variety of genres, including his passion – educational programming. He is committed to deepening the relationship between the symphony and the community. Recent endeavors include collaborations in the arts community, multiple commissioning projects, and diverse concert presentations at local parks, breweries and community spaces.
As a community builder, Wes frequently brings together artists, philanthropists, business entities, and political leaders in support of the Arts.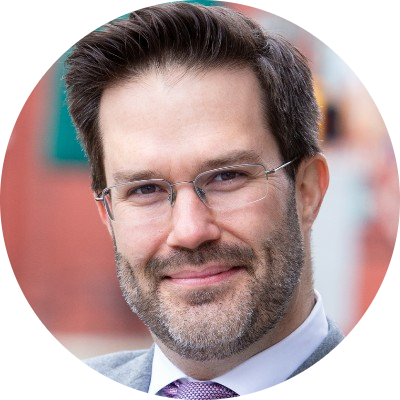 Matthew Kraemer
January 28, 2023
Matthew Kraemer is recognized for his musical sensitivity and energized sense of interpretation. He is committed to audience development and building community support for the symphonies he leads.
A Richmond native, Kraemer was appointed Music Director and Conductor of the Indianapolis Chamber Orchestra in 2015. Additionally, he serves as Music Director of the Butler County Symphony (PA), the Marion Philharmonic, and is the Artistic Advisor of the Muncie Symphony Orchestra. He also maintains an active guest conducting schedule. Kraemer is increasingly recognized for his committed advocacy of music education and his devotion to young audiences.
Matthew believes an orchestra's true strength is determined by its relevance within the community. This belief assists him in creating programming that offers something for everyone, from a first-time concert goer or a longtime season ticket holder.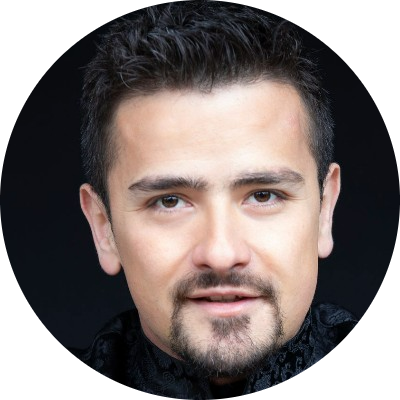 Andrés Lopera
February 25, 2023
Exciting, creative, engaging and motivating are some of the words that have been used to describe Andrés Lopera. One of the leading Latin-American conductors in the US today, the 34-year old Colombian native brings more than 10 years of leadership experience with both professional orchestras and youth orchestras to his role.
Lopera is in his 3rd season as Associate Conductor of the Columbus Symphony (OH) and Music Director of the Columbus Youth Symphony Orchestra. During his time in Columbus, he has transformed educational programming and the community presence of the orchestra. This presence included a new community concert series with performances in parks around the city.
Andrés is a passionate conductor who believes in the transformational power of music with the goal of making meaningful connections for both musicians and the community with the orchestra.
Jeff Jackson, Chair
Amy Dudas
Kathy Girten
Ginger Gray
Monica Koechlein
Mari Lunde
Lynn Mayer
Jessica Raposo
Dave Rodgers
Amy Sekhar
Darin Sorley
Evelien Woolard