Meet the Music Makers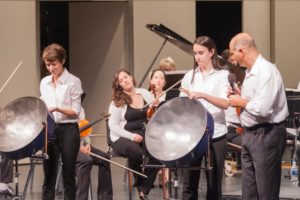 Our newest program aims to help RCS students make informed decisions about including orchestra or band in their school schedules. RSO musicians showcase instrumentation across each orchestral section, from woodwinds to strings to brass and percussion.
Meet the Music Makers was designed to fill the need music teachers identified, insuring rising 6th graders have exposure to the diversity of instruments.
Meet the Music Makers will be offered in late February or early March at Test and Dennis Intermediate Schools.
Sponsor: Hill's Pet Nutrition