Rhythm of the Orchestra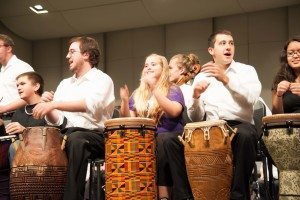 Treat your seventh graders to a one-hour free concert of heart-thumping drum beats, clashing cymbals, and toe-tapping rhythms as Conductor Bordo and the Richmond Symphony perform some well-known selections from popular movies, including movie score selections from Harry Potter, Star Wars, and Lord of the Rings, as well as traditional classical pieces from Mozart, Bizet, and Copland. Some surprises will also be in store for student participants!
A staple in the RSO's educational programming, Rhythm of the Orchestra has entertained audiences since 2006. Seventh graders in Wayne, Union, Fayette, and Preble Counties should plan on attending this concert typically held in September.
Sponsor: JM Hutton