Get Cued In
with Dr. Bob Johnstone
Join Dr. Bob Johnstone on Monday evening before each classical concert at Friends Fellowship Community for a conversation about the music, including the use of audio recordings.
Get Cued In on these dates: September 11, 2017; October 9, 2017; January 29, 2018; February 26, 2018; and March 26, 2018
Conversations begin at 6:30 pm at Friends Fellowship
While all are welcome, the presentation's intent is to service shut ins that are unable to make it to the concert and Friends Fellowship Community members who cannot make it to Guy's pre-concert conversation.
---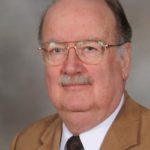 Bob Johnstone retired from Earlham College after 40 years of teaching American politics, constitutional law, and political philosophy. He holds a B.A. degree from Vanderbilt University, and an M.A. and Ph.D. from Cornell University.Bob has long been active in the arts in this community. He is a past president of the Richmond Symphony Orchestra's Board of Directors and is a life member of the board. For more than 30 years Bob has written the program notes for RSO concerts. He does the radio commentary on the RSO broadcasts over Dayton Public Radio.