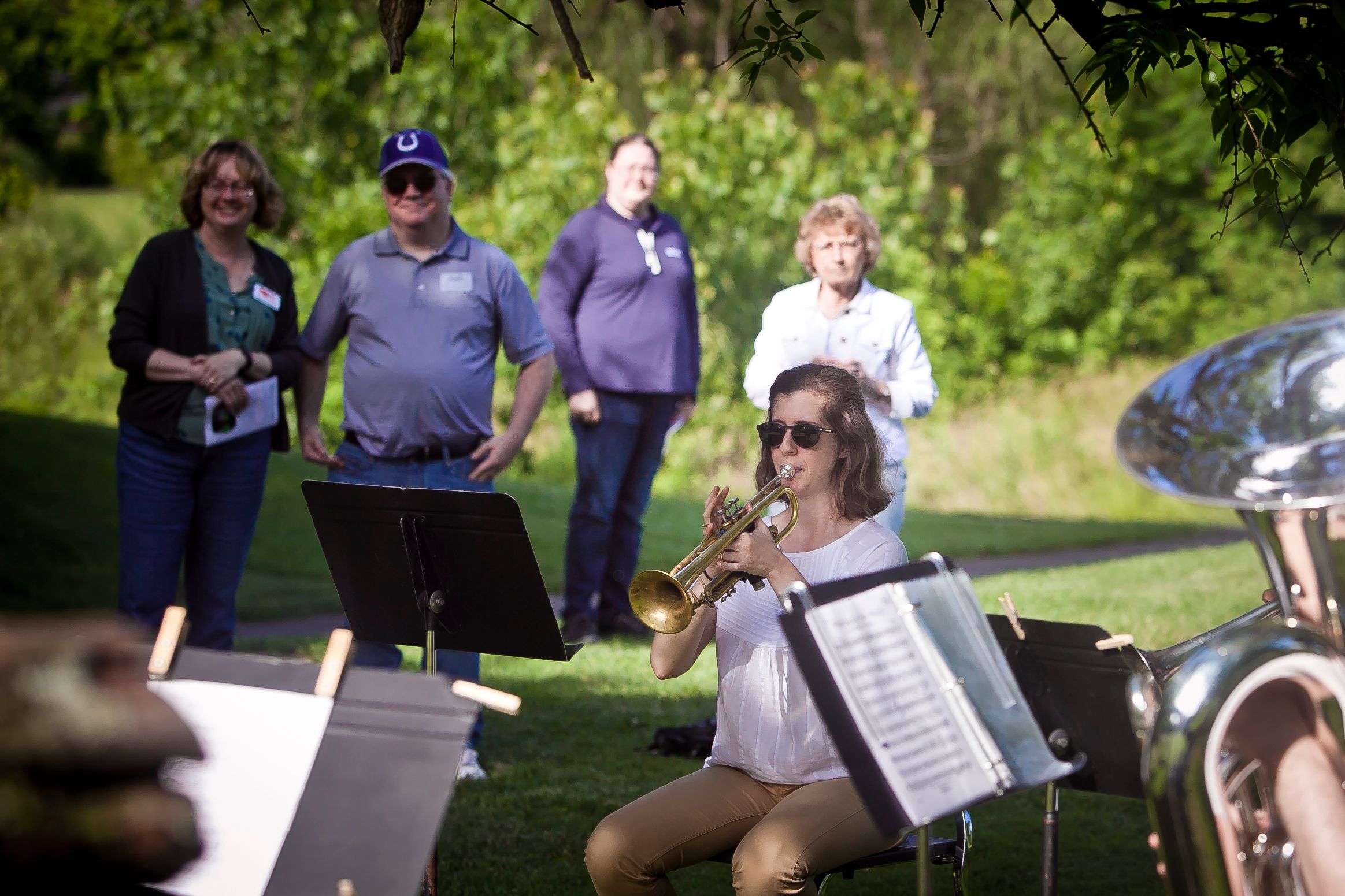 Sunset Series-Cope Environmental Center
The second walking event in the Series will be a return visit to Cope Environmental Center. Guests will enjoy a walking tour through the woods, experience Fern and Fauna Flute Friends, Swamp Bottom Strings, and Pot 'n Pans Percussion. Guests are then invited to conclude the season with a seated performance on the patio by Rusty Burge & Friends.
Guests may wish to bring a chair to stop along the path and are encouraged to bring a chair for the conclusion on the patio.
Spirits will be available for purchase by The Cordial Cork.
Reservations are required.
This free event is made possible by 3Rivers, Wayne County Foundation, and Better Homes and Gardens.
Please make your reservations today by filling out this form or calling us in the office at (765) 966-5181. To request accommodations, please contact the office no later than July 15.
Rain makeup date scheduled July 21. Attendees will be notified by email.