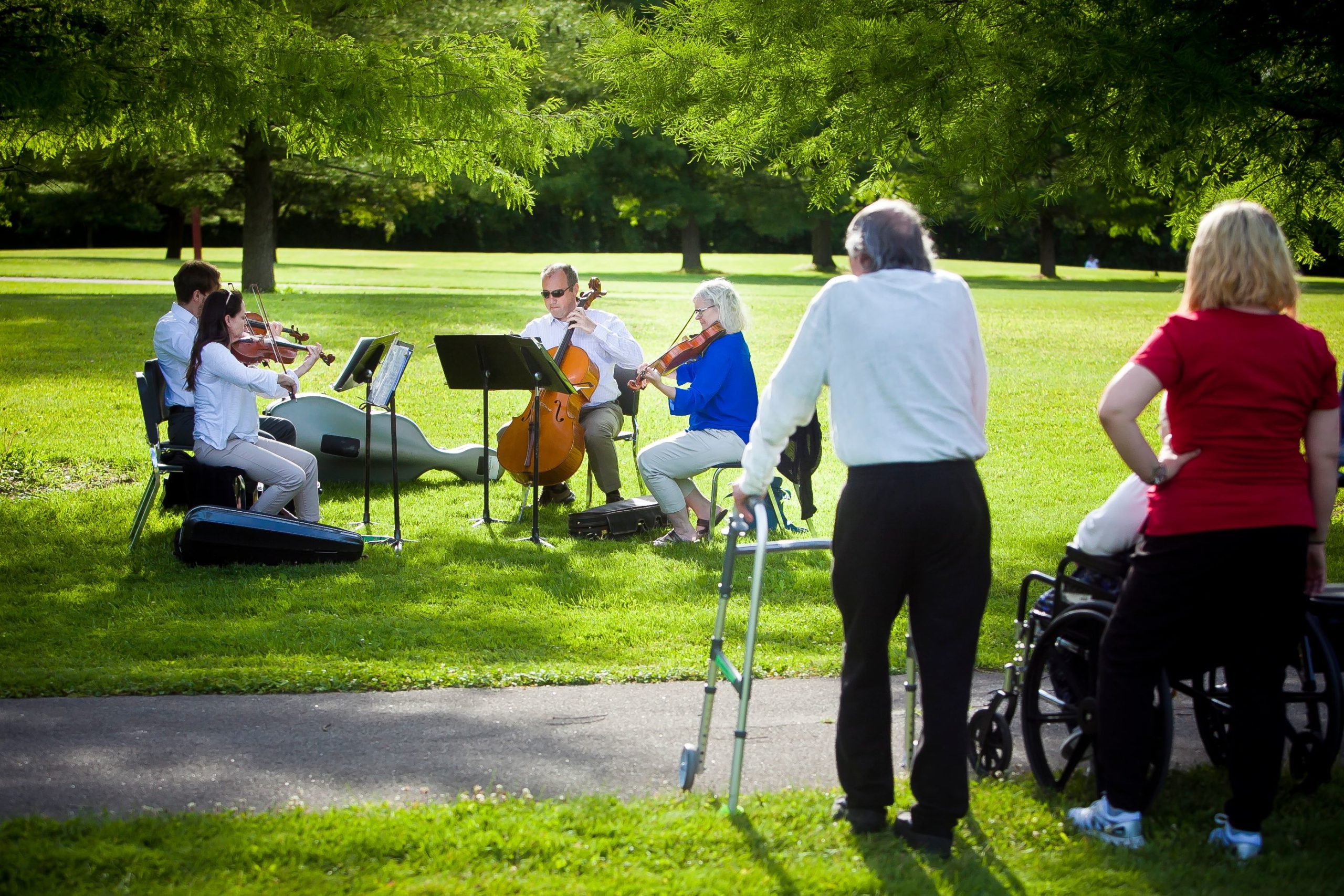 Sunset Series-Hayes Arboretum
The first walking event in the 2022 RSO Sunset Series will take place at Hayes Arboretum. Guests will enjoy a walking tour along the scenic trail through Hayes Arboretum. Four musical groups, including Birch Tree Brass, Swamp Bottle Steel Drum Duo, Weeping Willow Woodwinds, and Sycamore Strings, will perform as guests enjoy a gentle one-mile walk.
Spirits will be available for purchase by The Cordial Cork.
Reservations are required. Guests may wish to bring a chair to stop along the path.
This free event is made possible by 3Rivers, Wayne County Foundation, and Better Homes and Gardens.
Please make your reservations today by filling out this form or calling us in the office at (765) 966-5181. To request accommodations, please contact the office no later than June 13.