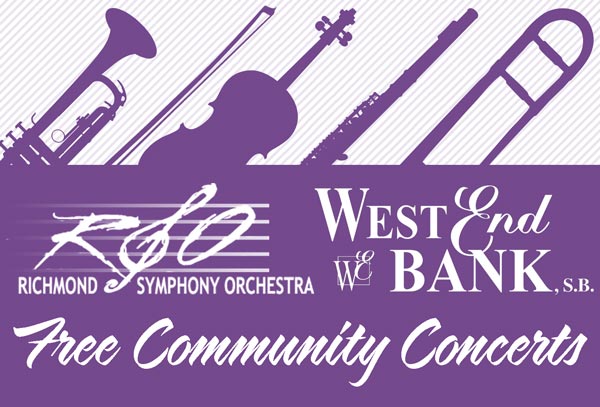 PotteryPalooza
PotteryPalooza at Richmond Art Museum
Join us for a celebration of ceramics as we turn a spotlight on talented regional artists who work in clay!  Pottery will be on display and available for purchase.  Functional ceramics like plates, bowls, and mugs will be shown alongside sculpture and art pieces. We will also highlight area food vendors who will be on site, selling delicious fare to enjoy while browsing the ceramic booths.  Plus, there is nothing like good, live music to liven up any festival.  Bring the whole family as there will be hands on opportunities for both children and adults.  Come get your hands in the clay!
Come early and enjoy The Wing Walkers as they perform from 10:00 am – 12:00 pm.
---
Free Community Concerts
The Richmond Symphony Orchestra (RSO) is proud to be a part of the arts culture of Wayne County offering artistic and educational programming for both students and adults, and encouraging families to come together to appreciate the fine art of symphonic music. This year, in honor of its anniversary season, the RSO is the fortunate recipient of a grant from West End Charitable Foundation that will assist the RSO in making a more significant reach into the community than ever before.
With this grant, the RSO will hold numerous community concerts with performances by small ensembles. Their purpose is two-fold: 1) to educate the community and region about RSO's programming, and 2) to encourage interaction with the orchestra players. Attendees will also be provided with two free ticket vouchers to attend a subscription concert during the 2016–2017 season.
As the RSO enters its 60th season, it is particularly important time to build and capitalize on existing momentum. Having the opportunity to connect with other communities and build relationships could ultimately propel the RSO into great sustainability.