Three chances remain to witness the magic of Maestro Bordo as he leads the RSO on Civic Hall's stage
The Richmond Symphony Orchestra will return to the stage on Saturday, January 29 at 7:30 pm to begin the second half of its season. For the protection of the audience in the continued face of Covid-19, the RSO has additional protocols in place. These protocols include an increased length of arrival and departure time, a slightly shortened program, a mask mandate, and enhanced cleaning. While the orchestra will take a brief intermission, patrons are encouraged to remain in their seats and only enter the lobby to use the restroom.
"I am grateful for the RSO's enhanced safety protocols which will enable a safe and inviting atmosphere for the upcoming concert in Civic Hall," states RSO Board President Jeff Carter. "I encourage patrons to attend the concert, embracing the safety precautions as a way of caring for each other as we care for ourselves."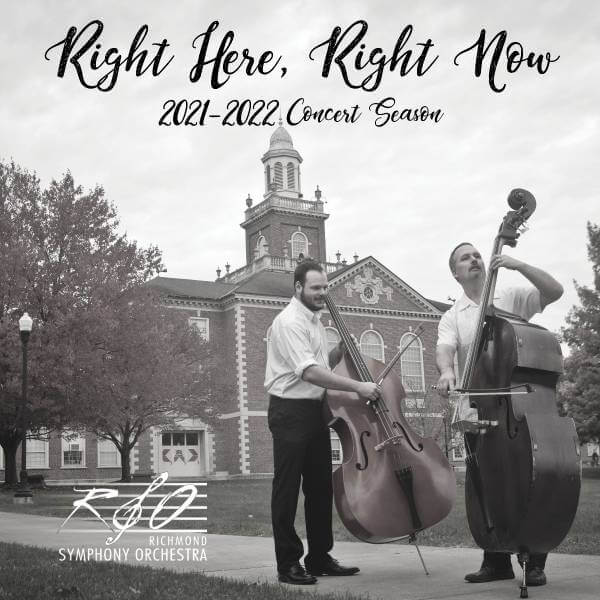 The concert is a celebration of works from the late 18th century to the early 19th century. Audiences will enjoy Mendelssohn's melodic Hebrides Overture (Fingal's Cave), inspired by an 1829 trip to a Scottish island, followed by Mozart's delightful Symphony No. 8, which he composed about a month before his 13th birthday. Represented by his regal Sinfonia in D is a new composer to the concert stage, Salieri, mistakenly portrayed as Amadeus as a vengeful rival of Mozart. Completing the program is a great example of Beethoven's symphony output, his cheerful and engaging Symphony No. 4.
Last June, Maestro Guy Victor Bordo announced that the 2021-2022 season would be his 25th and final season at the helm of the orchestra. Two additional concerts remain in the season: March 5 and April 9.
Bordo will take his final bow at the highly anticipated RSO Signature Event: Show Me the '90s on April 30, 2022, in the Tom Raper Center.
Tickets for the remaining three concerts in Civic Hall are now on sale at a reduced price of $40 adults, $20 college students, Free for youth under 18. Tickets can be purchased individually for each concert at $20 adults, $10 college students, and as always, free for youth under 18.