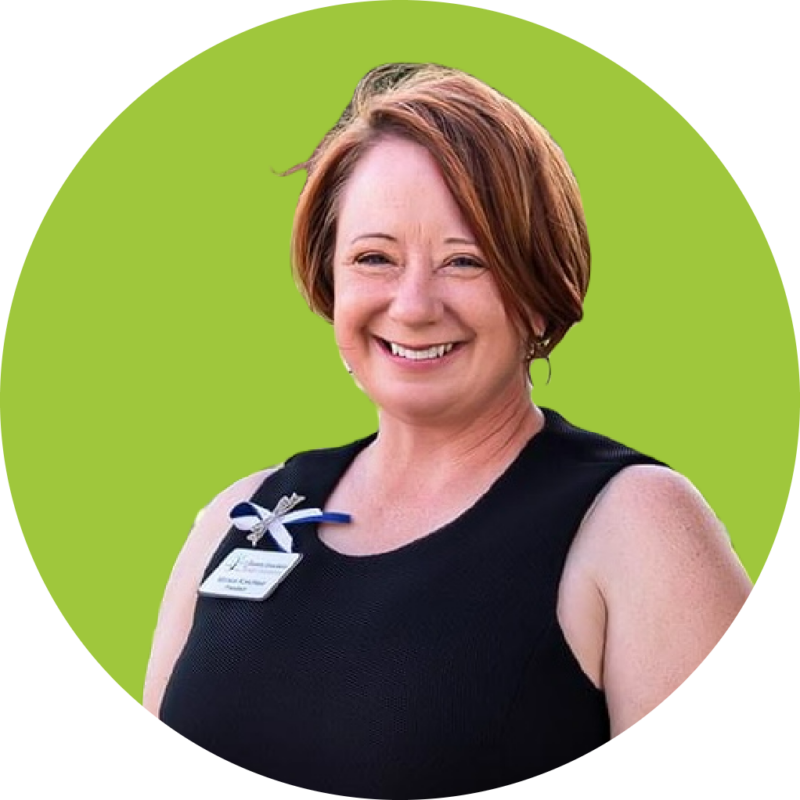 It is with an exclamation point that I welcome you to the 68th season of YOUR Richmond Symphony Orchestra!
This season holds the same anticipation and excitement as last (but a bit less stress). It is a true joy to be building a partnership with my new colleague Andrés Lopera and welcoming him to the Civic Hall stage and the Richmond community. We are beginning to envision how to further the RSO's priorities of musical excellence along with supporting a creative life for all.
Last year saw a significant financial investment in our future, prioritizing a 20% raise for our musicians and ensuring our guest conductors received a warm welcome. Our generous sponsors, donors, patrons, and partners honored our efforts with gifts of support that saw us through. I offer my sincerest gratitude for your investment in RSO.
I want to thank each and every member of the RSO Board of Directors. Last year was a difficult one for me as my family experienced a major life transition. Coinciding with the search that presented uncertainty coupled with a tremendous amount of vulnerability, I relied on the board to keep me grounded and moving. This summer, the executive team granted a six-week sabbatical that included travel, time with family, and opportunity for reflection. I feel so fortunate that I was provided with this gift of time.
I want to acknowledge my staff for stepping in during my absence but mostly for the synergy we share and our passion for the RSO. We've increased in size a bit with Tyler Johnson returning to the RSO overseeing production and working to revitalize our youth programming. As always, Mary oversees operations and Cathy our finances. I couldn't do it without them.
My admiration for the musicians increases every year. I am constantly receiving notes and comments of gratitude and appreciation for the extras we provide to make them feel welcome. Whether it's snacks for the late ride home after a concert, gift cards for coffee, sending extra meals home with a hungry college student, providing directions to places they may enjoy visiting, or hiring for extra gigs during breaks, we love our musicians and appreciate when they choose to play in Richmond.
As I mention every year, it continues to be a privilege to serve the incredible asset that is the RSO and serve alongside my staff and the Board to ensure the orchestra has a solid future in the Richmond community.
Warmest regards,

Monica Koechlein, Executive Director