My RSO Experience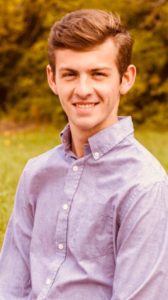 Benjamin May
Richmond Symphony Orchestra Review of Romantic Masterpieces from Central Europe, Feb. 2, 2019
I thought that the large yet family like crowd gathered Saturday all collectively waited to hear a concert full of newness. Beethoven's Sixth Symphony had a powerful yet innocent tone that, even when reaching the "Thunderstorm" movement, still sees a positive theme. It gave a new and fresh feeling of walking through nature before the second half of the concert in which symbolized the true newness of music. Alyssa Morris wrote a short yet very intricate piece that made symphony music feel modern and personal especially being performed for the first time ever in Richmond. It's movements are called "changing faces" but moreover I felt like it was awakening or a fresh start, like moving through lessons of life yet by the end a new feeling of being willing to take on any challenge.
Andre lives through the music he plays and I enjoyed the last time we got to see him but this time was even more special. I got to see it through my friend's eyes who had never heard him before. She leaned in and said "he's so mesmerizing, it's amazing." We then couldn't stop watching his love for his profession and his musicality in every note. After the concert, at 10:00 at night, it made me feel new and fresh and ready to talk about it with others. Ready to go play my instrument and live through the music I play. Ready to come listen again.
Benjamin May is a Senior and Trumpeter at Richmond High School.
About Author