The Richmond Symphony Orchestra is thrilled to announce the launch of their new website! The site has been redesigned with a fresh, modern look that can be accessed on any device. We worked with local digital marketing company Always Relevant Digital to redesign our website and to create a new digital experience for you to enjoy.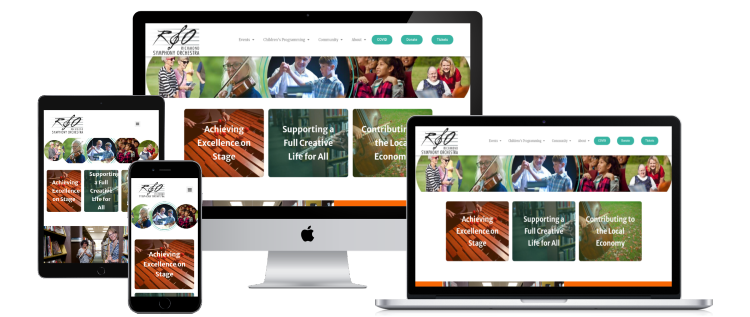 The new site is mobile-friendly, easy to navigate, and has a variety of new features. Each page of the site has been optimized to load quickly on any device, so you can access information about our concerts and events no matter where you are. It is also now easier to quickly find information about our musicians and special events.
This new website features a responsive design, which means that the site will look great on any screen as well as provide all of the content you need in an easy-to-use interface. The Richmond Symphony Orchestra looks forward to sharing this exciting new online experience with its patrons.
With the new website, you can experience all of the same great concert and event information in a brand-new way. The site has been redesigned with a fresh, modern look that is easy to navigate no matter what screen size or device you use. You'll enjoy features like responsive design, which provides an optimal viewing experience for any type of digital device.