RSO's Young Artist Competition
We are planning to offer Colors of the Symphony in Spring 2022. A date will be announced soon. Check back for up to date information.
The Richmond Symphony Orchestra's long-standing Young Artist Competition affords young adults to compete at the highest level of musical excellence.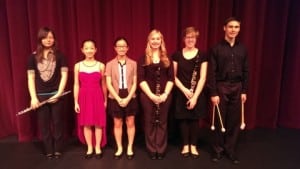 Middle and high school students in east central Indiana and west central Ohio are encouraged to compete in the Young Artist Competition (YAC) for cash awards and an opportunity to perform with the RSO during a subscription concert.
APPLICATION AVAILABLE ONLINE SOON!