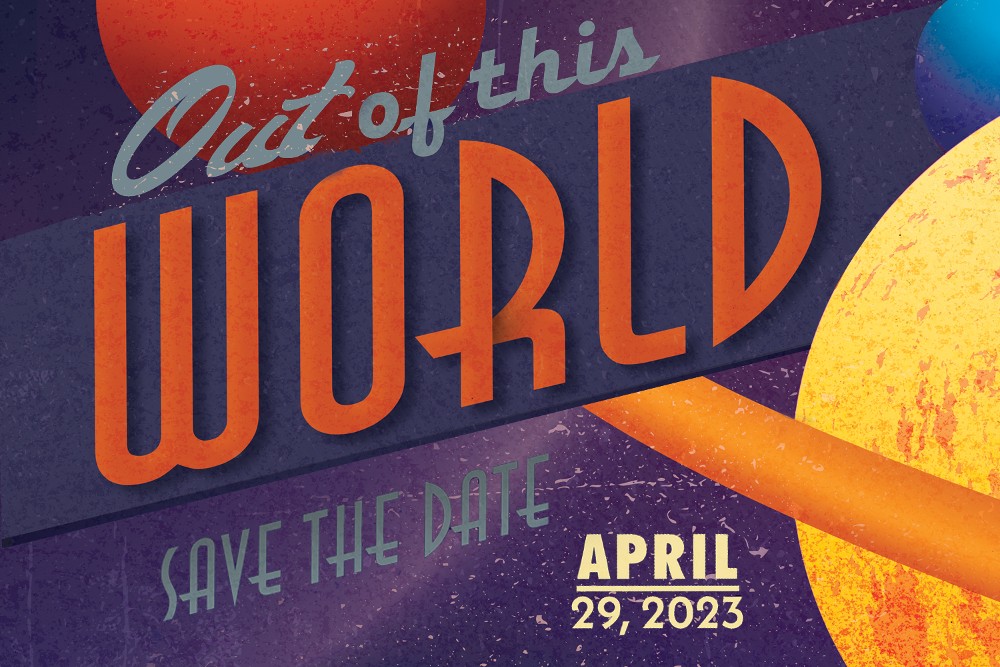 Out of this World – Signature Event
Many moons ago in a space center south of Richmond, the RSO set off on a mission to bring back the nostalgia of the decades – one after another! Six decade-events later, we have stars in our eyes as we think about how much this event has grown!
Pressed for space, the RSO Signature Event has found its way to the First Bank Expo Center (formerly Tom Raper) at the Wayne County Fairgrounds. We are over the moon to introduce our 2023 event theme: Out of this World! On Saturday, April 29, the RSO will be joined by The Rocket Man, Kenny Metcalf, a stellar Elton John tribute artist. We'll shoot for the stars to make this our best event yet! You don't have to be a rocket scientist to know this Ginger Gray Production is an event not-to-be-missed.
We thank our lucky stars to be supported by such a generous community.