RSO Honors Ginger Gray with President's Award
At its annual meeting on August 22, RSO board president Garry Kleer awarded Ginger Gray the first-ever President's Award for extraordinary service and contribution to the Richmond Symphony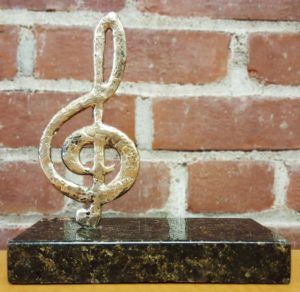 Orchestra. She received the award with humility, sharing that she joined the Board in 1991 at the request of a friend before ever attending a concert. She went on to state, "The symphony has given me far more than I have given."
Ginger was previously honored by the Board in 2015. After serving eight consecutive terms for a total of 24 years, Ginger was named a Lifetime Board Member. To be so appointed, an individual must have demonstrated a record of dedicated, extended and extraordinary service. While it is typical that board members that achieve this status take a step back, Ginger seems to have just hit her stride!
I am personally amazed by her vision and the amount of volunteer time she
dedicates to ensuring the success of every event she organizes. The RSO has benefited tremendously through the decades of Signature Events; Legends Concerts, including Aretha Franklin, Ray Charles, Wynonna Judd, The Beach Boys, et al; and the long-standing Festival of Trees. And yet, in my third week as the Interim Director, she showed up in seven degree weather to pass out vouchers at the Holiday Parade! She has the unique ability of taking an event and making it a moment. I stand in awe of her poise, grace and talent and value her leadership and friendship.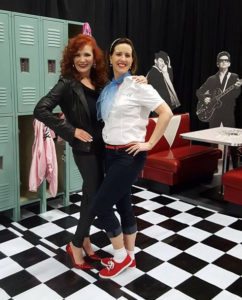 The events Ginger plans serve as important community gatherings, bringing together people from diverse walks of life to celebrate the uniquely rich cultural and educational life of our community. Ginger has a unique gift both for creating exhilarating, memorable events that draw in people who often say they did not realize just how vibrantly the arts and education are flourishing in Wayne County, and at such a high level in terms of quality. Her events make it fun for people to contribute to the organizations that benefit.
Congratulations, Ginger, on a much deserved award!
About Author