Why Perform in the Seton Gym?
On April 1st, 2017 the RSO will conclude the 2017-18 concert season offsite at the Chuck Mosey Memorial Gym at Seton Catholic High School.
The RSO's music director and conductor Guy Bordo had this to say about his first experience conducting last year in the gym:
As both a player and a conductor, I have performed in many high school gyms. They are just about all awful for music. As you would expect, they work great for sports, but music and sports rarely mix in the same acoustical environment. An orchestra or a band, not to mention a choir, usually sound lost in a gym, making the performance truly unsatisfying for everyone.
The Seton Gym is an incredible exception to this rule. We were stunned at the quality of the acoustics, the recording we were able to make, and the ability for the musicians to hear each other—an issue on many stages as well. We loved to concert-in-the round format. When musicians can hear well, and the sound is good, everyone is happy. We are eager to play at Seton again this year!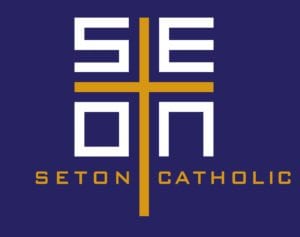 The Chuck Mosey Memorial Gym at Seton Catholic High School was opened in 2008.  The main purpose of building a gym for Seton was to give the students additional athletic opportunities. Seton Catholic High School opened in 2002 and up until 2008 did not have a home gym for girls volleyball and both boys and girls basketball. In addition to athletics, this space provides a location for Seton band concerts, Parish Ministry Fairs, blood drives, October Fest activities, proms, graduations, and other student activities.
With the thought that the facility would be used for multiple events, acoustics became a priority as the design of the gym was put together. Acoustic sound blocks were installed to help reduce the echo but keep a very durable wall surface.
Ron Maze of Maze Design Group was the architect for the Chuck Mosey Memorial Gym and the construction contractor was Crane, Inc. with Tom Barth as construction supervisor.
Click here to learn more about the RSO's concert in the Chuck Mosey Memorial Gym, "Past Present & Future."
About Author